www.ResMed.com
As the APAC representative on the ResMed rebranding and digital strategy project, I was involved in the content strategy, writing and editing of ResMed's 1000+ page website.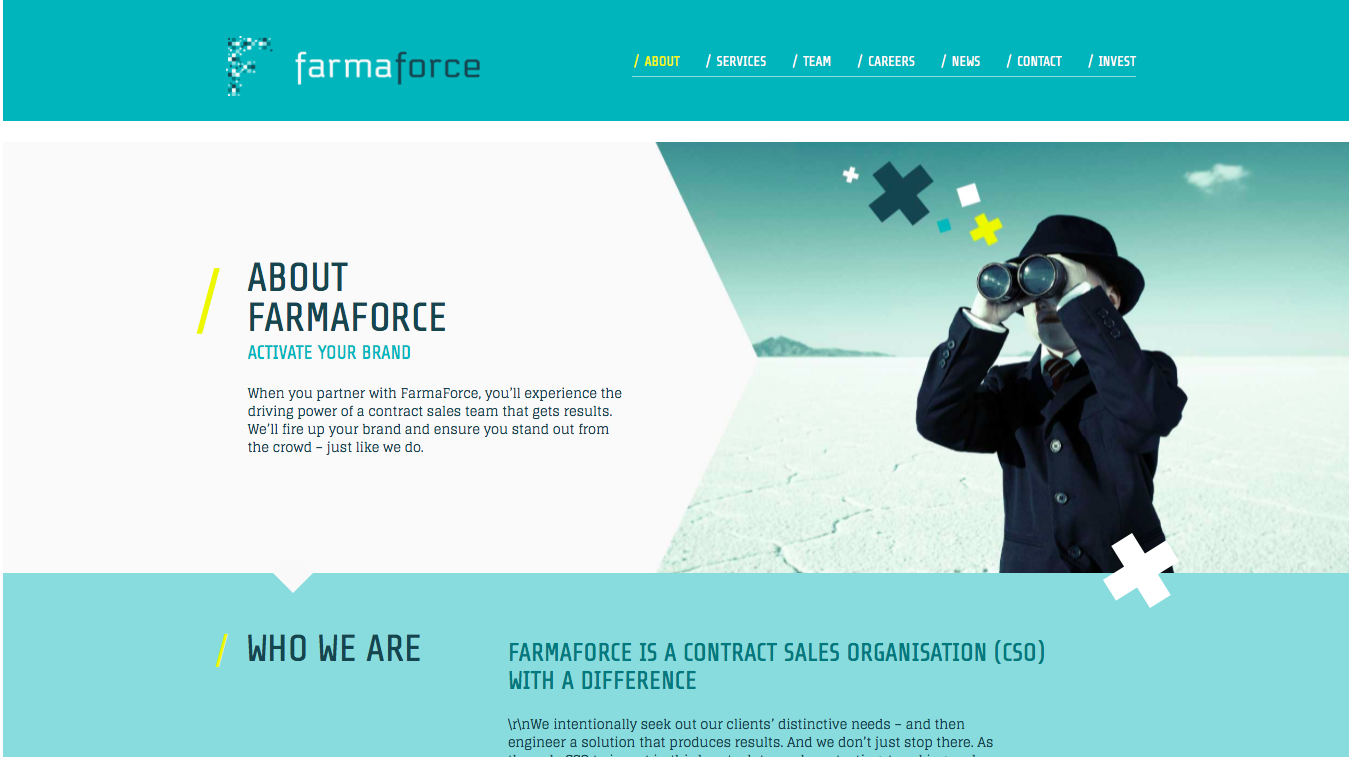 www.farmaforce.com.au
I was brought in to document the new tone of voice for the FarmaForce brand, and then re-write the web copy in that tone of voice.
www.52ndsolution.net
This software development consultancy needed to revamp their website, and reorganise and simplify the information on their website. I worked through a content strategy with them, and then wrote all new copy.
www.sleepvantage.com.au
Web writing and content strategy for the refreshed sleepvantage.com.au site.